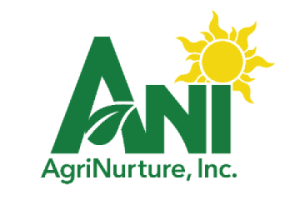 AGRINURTURE INC.
Your global leader in providing nourishment, AgriNurture Inc., (ANI) is an agricultural company that adopts a farm-to-plate business model with operations in farming, manufacturing, distribution and retail franchise.
Our product line includes fresh fruits (mango, cavendish banana, pineapple and other tropical fruits) and vegetables, frozen fruits and vegetables, processed fruit beverages (young coconut and with flavor and organic), dried fruit snacks, processed fruit mix and purees, frozen fruits and vegetables, dairy and rice products.
We are currently exporting to Australia, China, Japan, Korea, the Middle East, Canada, the United States and different European regions.
ANI's family of brands include the following :
La Natural - coconut juice
LA NATURAL - organic sparkling flavored coconut waters
Big Chill - juices, C'Verde, Fresh Bar
FCA (Fresh Choice Always) - fresh and processed wellness food products
Nikka - mango nectar and tamarind juices
Sungrown rice
Canecoctions - sugar cane juice
Chantilly - dessert
Tully's Coffee Shop
Our story started in 1997 when we got listed and started as an importer, trader and fabricator of post-harvest agricultural machinery intended to improve productivity and increase the income of Filipino farmers.
We were the first to bring into the Philippine market the Taiwan-branded grain dryers which established our company as a reliable supplier and manufacturer of conveyor systems and other rice mill equipment.
Eventually, we diversified into other various agro-commercial businesses, focusing on trading export-ready fresh Philippine Carabao mangoes as our hero product. We have also become one of the Philippines' top fresh mango exporters to the world market.
We are also a pioneer exporter of quality coconut water to major retail chains in North America, Europe and the Middle East.
Currently, we are looking to expand our reach in the global market. Contact us if you are looking for a supplier and manufacturer of globally competitive tropical fruits and other agricultural produce.
ABOUT THE COMPANY
Company Name:
AGRINURTURE INC.
Company Website:
In Business Since:
1997
Nature of Business:
Manufacturing - Direct Exporter
Major Product Categories:
Beverages
Current Export Markets:
China, Saudi Arabia, United States of America
Instead of going out-of-town to enjoy Pampanga's pindang damulag or Malabon's puto pao, two individuals have made it possible to enjoy their city's specialties at the comfort of your own home.
It's a dessert in itself, with its bold sweetness, subtle tart, and fruity notes.
Taking a tour from north to south, one will discover that adobo varies not only in taste but also in the ingredients used and the cooking methods applied.